Welcome to Salisbury Internet Service
Salisbury, Huntsville, and all other Chariton Valley Telephone customers:
56K access is now available for you. If you have a 56K modem, click here for instructions on changing the access number.
ISDN is also available. Call our office at 877-269-8088 for details.
---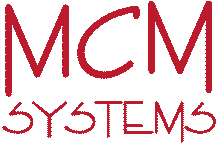 MCM Systems customer support pages
Check online time here
NEW! Check e-mail from your web browser.
---
MCM Systems Internet classes available
---
Cool Links

You are visitor number
to Salisbury Internet Service
---
We here at Salisbury Internet Service your hometown internet service provider are pleased to welcome you to our site. We pride ourselves on offering you fast and reliable service at a affordable cost. If you should need any assistance or want to sign up on our service please give us a call toll free at 1(877) 269-8088 or send us email at salisbury@salis.net Thank you for dropping by.
---
Page created and maintained by Chris Pearman
Please email any suggestions to
cpearman@salis.net
Page was last updated on 11/20/99